Live Performance: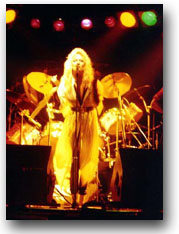 "The Ruins" - All original 60's style folk/rock band, Back-up Vocalist & Keyboards

"Blind Date" - 80's Rock Cover Band, Lead Vocalist

"The Prison City Slammers" - New Wave Cover Band, Lead Vocalist

Also performed with Van Wilks, Onyx, Jam Scam, Vox Box, The BluesKnights, Dreamtrybe (formerly Velvet Hammer) & Dana Davis.
Studio Experience --
The BluesKnights "All the King's Men" - an all star blues project featuring Tommy Shannon, Chris Layton, Roy Cox, Alan Haynes, Brad Tretola and many more of Austin's finest musical talent.

Loke E. Coyote "Mischief 101" - a hilarious pagan parody band that you must hear to believe.

"Into The Sunset" , a single by Joe Forleni & Craig Neitfeld, recorded at The Barn, Austin, Texas.

501 Post - various commercial voice overs for clients such as Southwest Airlines & United Supermarkets.

The Productions Block Studios - various radio jingles.

BFA in Radio/Television/Film, Sam Houston State University - with a Music Minor (Vocal Concentrate) - GPA 3.5

Associate Degree in Commercial Music Management, Austin Community College - GPA 3.8

Also studied under;

Vocal Coach - Marci Lynne, Austin, TX
Vocal Strengthening Specialist - Elizabeth Sabine, Los Angeles, CA

For booking information -
Wild Child Management
4500 Union Cr.
Austin, Tx 78744


© Copyright 1998-2003